World Congress of Families Leadership Memo, September 20, 2017
Australian Marriage Hypocrisy, Pro-Life Doctors, UK Gender Insanity, Movieguide Awards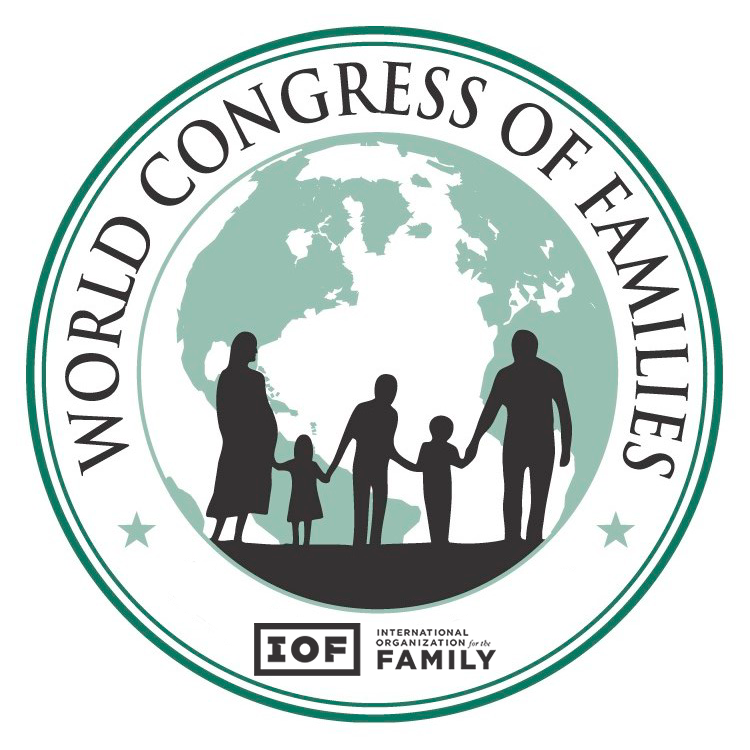 "For pro-family leaders…a project of the International Organization for Family, uniting and equipping leaders worldwide to promote the natural family."
WEDNESDAY, SEPTEMBER 20, 2017
In Australian Marriage Vote, "Hypocrisy and Vulgarity Undermine Yes Case"
That was the headline of an editorial in The Australian, the nation's largest-circulation newspaper. The subject is a postal ballot that is being mailed now, asking Australians if they favor changing the definition of marriage to include so-called same-sex couples.
The hypocrisy referred to is that of a prominent SSM proponent who initially argued against the non-binding vote on the grounds that it would subject homosexuals to abuse from homophobes. But the same individual recently tweeted that he fantasized about raping those he referred to as "anti-gay MPs," to help them get "homophobia out of their system."
The editorial charged: "It is precisely this type of crude and hateful language that is likely to push voters away from the gay marriage
cause. This is the latest transgression from Yes advocates who have abused and denounced their opponents during the past year."
The Australian experience is typical. Wherever gay "marriage" is debated, its proponents call us haters, and then proceed to show us what hatred is like. Interestingly, none of the most abusive organizations have been designated hate groups by the Southern Poverty Law Center.  That label is often applied to Christians and other proponents of the natural family, including World Congress of Families.
There's a rule in politics: Those with the weakest case are the most likely to resort to invective and ad hominem attacks. 
Read the full editorial in the Australian online.
Many WCF partners and leaders are helping to defend marriage in Australia.  Read more and how you can help the Australian Christian Lobby, a World Congress of Families Partner and a member of the Coalition for Marriage in Australia that is actively opposing changing the definition of marriage through their federal Marriage Law.
Join the American College of Pediatricians and the Pro-Life OB/GYNS (AAPLOG) at their Joint Annual Conference
The conference will take place at The Center for Bioethics and Human Dignity at Trinity International University in Deerfield, Illinois (Sept. 29-Oct 1), and bring together pro-life researchers, physicians, medical students, medical residents and policymakers for an educational seminar covering the most important topics of the year in life issues.
Organizers promise: "With experience and expertise in addressing the most difficult questions facing pro-life physicians from maternal mortality to sex ed, from adolescent decision-making to reversing RU-486, this conference will equip you to tackle the most difficult questions."
Topics include: "What Hippocrates Knew That We Have Forgotten" — "Gender Dysphoria in Children: Medical and Ethical Considerations" – "How to Have a Pro-Life
Private Practice" – "Healthcare And Planned Parenthood: The Significance for Pro-Life OB/GYNs"—"Abortion-Breast Cancer Link: Review of Recent Evidence from Asia" – "Effects of Overturning Roe v. Wade" – "Reproductive Loss: Giving Permission to Grieve" – and "Sustaining Care Denied for Premature Babies: Primary Prevention of Disabilities in Children."
AAPLOG Executive Director Dr. Donna J. Harrison, MD. spoke at the World Congress of Families Regional Conference in Antigua (June 21-22) on "Maternal Mortality and Elective Abortion."
The conference is open to the public and attendees are encouraged to register as soon as possible.
If you would like to sponsor a medical student or resident to attend the conference, you can do so by going to the conference website and registering as "send a student to MBEC."
Gender Madness in the United Kingdom and A Healthy Alternative Curriculum
The British journal Spectator reports that since the introduction of same-sex "marriage": "Across the UK, sex education has been transformed and disfigured. TV
programs aimed at children as young as three, promote 'gender fluidity', as an enabler of thoughtfulness and individuality.
At the same time, Ministers have denied worried parents the right to withdraw their children from primary school classes. Meanwhile, 'outside educators' teach children about sex positions, 'satisfying' pornography consumption and how to masturbate. Concerns regarding STDs and promiscuity, are derided as 'old-fashioned'.
Independent religious schools are under intense scrutiny. Dame Louise Casey, a senior government advisor, recently insisted that it is now: 'Not OK for Catholic school to be homophobic and anti-gay marriage.'
Ofsted, the body responsible for school-assessment, has been wildly politicized. In 2013, prior to the redefinition of marriage, Ofsted visited Vishnitz Jewish Girls School. They passed the school with flying colors. In fact, they went out of their way to highlight the committed and attentive approach to student welfare and development. Four years later, Ofsted returned. This time, they failed the school on one issue alone. While again,
noting that students were 'confident in thinking for themselves', their report, pointed to the inadequate promotion of homosexuality and gender reassignment. As such, it was failing to ensure: 'a full understanding of fundamental British values'. It is one of an initial seven faith schools that face closure.
Despite this hostility to truth, faith, and family,  WCF leaders have created a healthy alternative to the gender ideology and
sex education being offered by the UK government and sexual radicals in the UK.  This is the Alive to the World Program created by WCF Ambassador, Christine Vollmer and brought to the UK by Louise Kirk.  The personal, social, and health education curriculum program is available for children (4-18 years of age) in the UK and around the world in multiple languages.  Read more about Alive to the World, a WCF Partner, and its character and sex education programs that work.
You can also read more about Louise Kirk's very helpful book for children and parents, Sexuality Explained: A Guide for Parents and Children.

Movies and TV That Transform – Movieguide's 26th Annual Faith & Values Awards Gala

"Movies and TV That Transform" is the theme of Movieguide's 26th Annual Faith & Values Awards Gala, which will take place on February 2, 2018 at the Universal Hilton Hotel in Universal City, California (near Hollywood).
Dr. Ted Baehr, founder and publisher of "MovieGuide: The Family Guide to Movies and Entertainment," will present highlights from the publication's 80-page, "2018 Report to the Entertainment Industry" showing what kinds of content moviegoers and television viewers prefer.
Movieguide's Annual Faith & Values Awards Gala honors the best, most family-friendly movies and television programs honoring God and inspiring audiences with messages of faith, hope, goodness, justice, redemption, forgiveness and divine love.
Movieguide and its sister organization, the Christian Film and Television Commission, are WCF Partners.  Dr. Ted Baehr is a WCF Ambassador and has spoken at most of the World Congress of Families events around the world.
Calendar of Upcoming Events
 —————————————————
Thank You To All of Our World Congress of Families Partners For Your Leadership and Support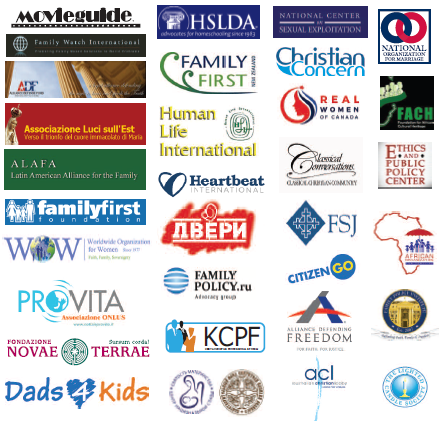 World Congress of Families Partners
African Organization For The Family (Kenya)
Angels of Charity and Music (Peru)
Alive to the World (United Kingdom)
Alliance Defending Freedom (USA)
Latin American Alliance for the Family  (Venezuela)
Associazione per La Difesa dei Valori Cristiani – Luci sull'Est  (Italy)
Black Conservative Summit (USA)
Christian Film and Television Commission
Christian Concern (United Kingdom)
Ethics and Public Policy Center (USA)
Sanctity of Motherhood Program (Russia)
Family Policy Institute (South Africa)
Foundation For African Cultural Heritage (Nigeria)
Freedom's Journal Institute for the Study of Faith and Public Policy (USA)
Georgian Demographic Society (Republic of Georgia)
Home School Legal Defense Association (USA)
Kenya Christian Professionals Forum
National Center on Sexual Exploitation (USA)
National Organization for Marriage
Novae Terrae Foundation (Italy)
Tradition, Family, and Property (USA)
Touchstone Magazine: A Journal of Mere Christianity