World Congress of Families Leadership Memo, November 3, 2017
WCF Regional Conferences Unite and Equip Leaders Worldwide
WCF St Lucia Caribbean Conference 

November 17-18

WCF Malawi African Conference 

November 28-30

Nov. 7 Deadline for Mail-in Ballots on Australia's Marriage Law
Serb Pro-Family Leader Bosko Obradovic Warns of Homosexualiist Agenda
"Caring Not Killing" Euthanasia Prevention Conference, 

November 18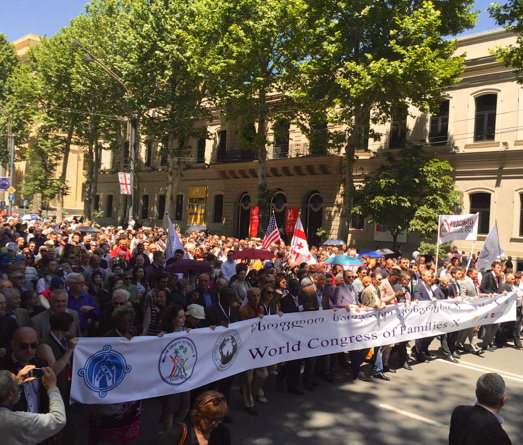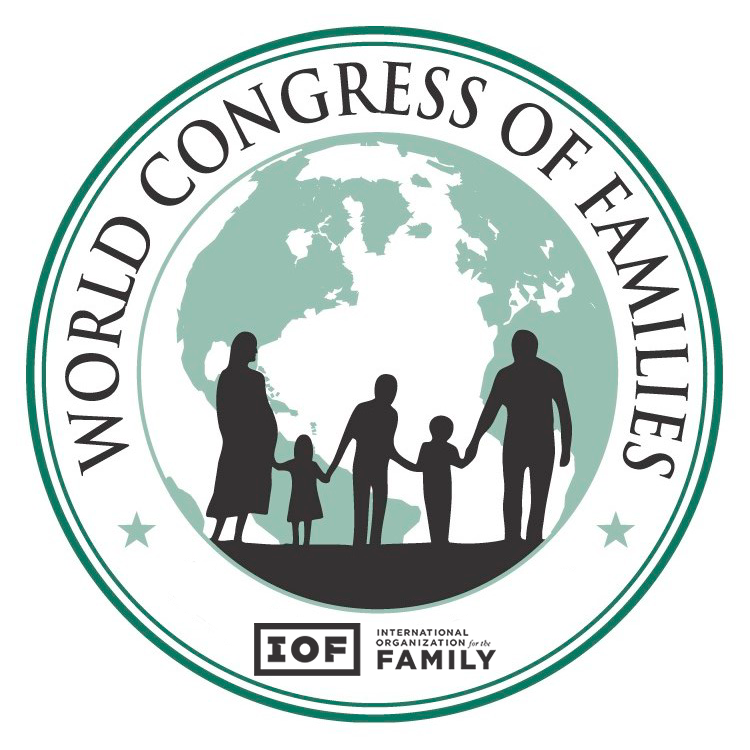 "For pro-family leaders…a project of the International Organization for Family, uniting and equipping leaders worldwide to promote the natural family."
WCF Regional Conferences Unite and Equip Leaders Worldwide
World Congress of Families (WCF) Regional Conferences bring the natural family message to the leaders and grassroots delegates, worldwide. Through them, we help to educate, train, and mobilize local campaigns, policies, and projects.
At WCF conferences and events, delegates learn how and why it is important to protect the natural family as the fundamental and sustainable unit of society and defend the sanctity and dignity of all human life from conception to natural death. Besides the upcoming conferences in St. Lucia and Malawi, earlier in the year, we've had conferences in Lagos (Nigeria), Paris, and Antigua.
Some of the locations of past regional conferences include: Ottawa, Santa Cruz (Bolivia), Salta (Argentina), Trinidad, Barbados, London, Nairobi, Belgrade, Moldova, Manilla, Washington, DC., Phoenix, Kiev, Salt Lake City, Melbourne, Tbilisi (Georgia), South Africa, and Moscow.
Download a copy of the World Congress of Families (WCF) Manual on "How to Organize a WCF Regional Conference."
WCF St. Lucia Caribbean Conference 

November 17-18
The World Congress of Families Caribbean Conference in St. Lucia will take place at the Johnson's Centre, Rodney Bay, Gros Islet, November 17-18.

Organized by Sarah Flood-Beaubrun, a Member of the St. Lucian Parliament and founder of the Caribbean Centre for Family and Human Rights (CARIFAM) – supported by Rebekah Ali-Gouveia (WCF Regional Coordinator) – the conference will include coverage of such crucial issues as: "The Demographic Reality in the Caribbean," population control in Jamaica, "Fertility Education and Medical Management," "The Unexpected Pregnancy," Family Capital and SDGs, "Five Fatal Inconsistencies in Gender Theory," Marriage Is the Foundation of Civilization," "The Role of Fathers in Family and Nation Building," "HIV/AIDS in the Caribbean," Motherhood, and Comprehensive Sexuality Education. There will also be two youth panels.
Speakers include: Rebekah Ali-Gouveia, Neydy Casillas (Alliance Defending Freedom International), Philippa Davies(Jamaica Coalition for a Healthy Society), Don Feder, (World Congress of Families Coordinator of Regional Conferences)Anna Halpine  (World Youth Alliance), Kim Olsen (Journey-2-Freedom), Susan Roylance (International Organization for the Family), Sharon Slater, (Family Watch International), Glenn Stanton (Focus on the Family), Godfrey St. Bernard (The University of the West Indies), and Pastor Scot Strim (Jubilee Ministries of Belize).
For more information, sarahfloodbeaubrun@carifam.org.
WCF African Regional Conference in Malawi, 

Nov. 28-30
The World Congress of Families African Regional Conference in Malawi will take place at the Sunbird Capital Hotel in the Lilongwe, November 28-30.

With the theme "The African Family and Cultural Colonialism," the conference will include speeches by The Hon. Saulos Chilima (Vice President of Malawi), Brian Brown (WCF and IOF President), Bishop Thomas Luke Msusa (Roman Catholic Bishop of Blantyre, Malawi), Theresa Okafor (WCF Regional 
Coordinator for Africa), Ann Kioko (founder of the African Organization for Families), Moira Chimombo (SAFE Africa), Don Feder(WCF Coalitions Director and Coordinator of Regional Conferences), Sharon Slater(President of Family Watch International), and Reverend Zacc Kawalala (Word is Alive Ministries).
The organizing committee includes Ann, Pastor Zacc, Moira and Theresa.
The conference will cover: Comprehensive Sexuality Education — the impact of pornography on society – the role of parents in education – abortion – contraception – maternal health – religious freedom – human rights, including the rights of children — and cultural rights.
Register online at www.familiesafrica.org.
Nov. 7

 Deadline for Mail-in Ballots on Australia's Marriage Law
Australians have until November 7 to mail back postal ballots indicating whether or not they want to amend the country's 1961 Marriage Act to include same-sex "marriage." While the vote is non-binding, the outcome will be significant. If the "no" side prevails, that likely will be the end of such a move for the time being. A "Yes" vote will trigger legislation to legalize SSM, which has a good chance of passing.
The campaign has been hard-fought and at times, bitter.  Some LGBT activists have resorted to verbal abuse, intimidation and assault. Former Prime Minister Tony Abbott (who supports a "No" vote) was head-butted by a Yes-supporter. A prominent gay activist threatened to rape politicians who refused to redefine marriage.
The Coalition for Marriage website discusses the potential consequences of marriage redefinition and 
deconstruction, including education, religious freedom, freedom of speech and freedom of association. Position papers on each can be accessed online.
World Congress of Families Partners Australian Christian Lobby and Dads4Kidsalso been active with marriage, motherhood, and fatherhood education campaigns.
Every other English-speaking county (Canada, the United States, Ireland and New Zealand) has instituted Same-Sex Marriage – only in Ireland by a vote of the people. Natural family advocates are determined to hold the line in Australia.  Read more.
Serb Pro-Family Leader Bosko Obradovic Warns of Agenda of Homosexualists and Sexual Radicals

In an October 26th email to supporters, IOF and WCF President Brian Brown writes of a recent speech before the parliament of Serbia by pro-family advocate Bosko Obradovic, MP, leader, and founder of the Dveri Party.


Brian writes: "He's a close ally of the International Organization for the Family (IOF) and has attended a number of our World Congresses and regional conferences in order to learn from the top pro-family experts across the globe. He's become a good friend of mine."
"Bosko is much more than a committed and outspoken supporter of the natural family, he's a true champion and courageous leader. The other day, he gave an incredible speech before the Serbian Parliament that was a true tour-de-force, an incredibly powerful rebuke of the LGBT movement. He spoke truth to power, and passionately took on the movement's insistence on imposing pro-'homosexualism' on society."
Mr. Obradovic told LGBT lobbyists: "Your ideology of homosexualism is a totalitarian ideology which denies us the right to think and speak differently."
"Where, may I ask, are the rights of the majority in this country? Where are the traditional family values? Where is the fight against depopulation?  Where is the right of the majority to educate our children as we see fit?"


You can watch and listen to a 10-minute excerpt of Mr. Obradovic's remarks.  Watch video.
World Congress of Families has been active in Serbia since 2012.  WCF and Dveri have held a number of Regional Conferences together in Belgrade.  Dveri is a World Congress of Families Partner.
"Caring Not Killing" Euthanasia Prevention Conference, 

November 18
"Caring Not Killing Conference: Protecting Yourself, Your Family and Others" conference will take place on November 18 from 8 am to 5 pm, at Biola University, La Miranda, CA. Topics include "Futile Care," Euthanasia, Hospice and Palliative Care, Physician Assisted Suicide, Brain Death (Is it true death?), and Conscience Rights.


Among the featured speakers are Paul Byrne, M.D. (neonatologist and pediatrician, expert on brain death and organ donation), Amy Hasbrouck, J.D. (Director of Canada's Toujours Vivant (Not Dead Yet), Cristen M. Krebs, DNP (Founder and Executive Director of Catholic Hospice in Pittsburgh) and Alex Schadenberg (Director of the International Euthanasia Prevention Coalition), and other medical personnel and legal experts.
Alex Schadenberg spoke at World Congress of Families XI: The Budapest Family Summit in Hungary.
Registration is $45. Register for conference now.
Calendar of Upcoming Events
November 16-18, 2017

 — WCF Caribbean Regional Conference, St. Lucia.  The fifth World Congress of Families Caribbean Conference with the theme, "The Family Development – Strong Families, Prosperous Nations"  Contact information for Sarah Flood-Beaubrun…

November 17-18, 2017

, #Teens4Truth Conference, "Countering the LGBT Agenda," Hosted by Professor Dr. Robert Lopez, Southwestern Baptist Theological Seminary, Fort Worth, Texas.   More information and registration…

November 28-30, 2017

 — African Regional Conference, Malawi , Contact information…

January 1, 2018

 — Celebrate "Year of Families" Budapest, Hungary,  Read more…
 

January 19, 2018

 – National March for Life,  Washington, DC, USA,  More information…

February 2, 2018

 — Movieguide's Annual Faith & Values Awards Gala & Report to the Entertainment Industry.  Read more…

May 11-12, 2018

 — WCF Family Forum, Lisbon, Portugal, Honorary Host: Dom Duarte Pio, Duke of Braganza and Dona Isabel, Duchess of Braganza, Contact Larry Jacobs for more information…

May 15, 2018

 – Seizing the Future, Protecting the Family, WCF Regional Conference in Nairobi, Kenya, co-sponsored by Kenyan Christian Professionals Association and Foundation for African Cultural Heritage, Contact for more information…

May 15-19, 2018

 — Global Home Education Conference, Moscow and St. Petersburg, Russia, More information…
World Congress of Families XII – To Be Determined, Send Proposals and Hosting Bids to ljacobs@profam.org.
—————————————————
Thank You To All of Our World Congress of Families Partners For Your Leadership and Support
African Organization For The Family (Kenya)
Angels of Charity and Music (Peru)
Alive to the World (United Kingdom)
Alliance Defending Freedom (USA)
Latin American Alliance for the Family  (Venezuela)
Associazione per La Difesa dei Valori Cristiani – Luci sull'Est  (Italy)
Black Conservative Summit (USA)
Christian Film and Television Commission
Christian Concern (United Kingdom)
Ethics and Public Policy Center (USA)
Sanctity of Motherhood Program (Russia)
Family Policy Institute (South Africa)
Foundation For African Cultural Heritage (Nigeria)
Freedom's Journal Institute for the Study of Faith and Public Policy (USA)
Georgian Demographic Society (Republic of Georgia)
Home School Legal Defense Association (USA)
Kenya Christian Professionals Forum
National Center on Sexual Exploitation (USA)
National Organization for Marriage
Novae Terrae Foundation (Italy)
Tradition, Family, and Property (USA)
Touchstone Magazine: A Journal of Mere Christianity
Worldwide Organization For Women (USA)
—————————————————