World Congress of Families Leadership Memo, October 13, 2017
Upcoming St Lucia WCF Caribbean Conference, Over 10,000 Australians at Sydney Family Festival In Support of Natural Marriage, Chicago Christians and Pro-Family Leaders Gather at ADF Banquet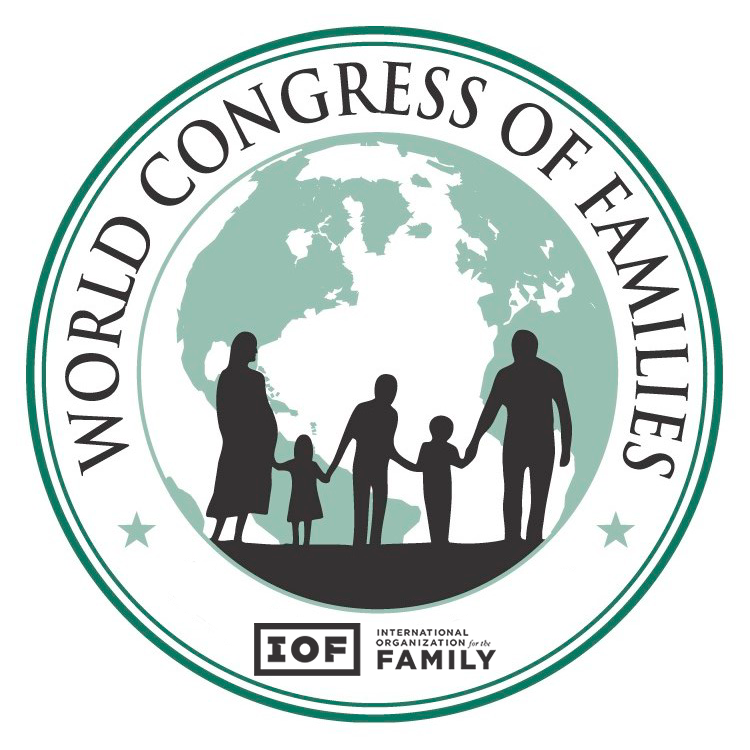 "For pro-family leaders…a project of the International Organization for Family, uniting and equipping leaders worldwide to promote the natural family."
WCF St. Lucia  Conference – "The Family Development – Strong Families, Prosperous Nations." November  16-18
The World Congress of Families Regional Caribbean Conference in St. Lucia, will be held in The Johnson's Centre, Rodney Bay, Gros Islet, November 16-18.  The theme is
"The Family Development – Strong Families, Prosperous Nations."
Speakers include: Dr. Julie Xavier, "The Caribbean/St. Lucian Family" – Don Feder (World Congress of Families), "Why Marriage Matters" – Sharon Slater (Family Watch International), "Stand for the Family" — Dr. Godfrey St. Bernard, "Demographic Reality in the Caribbean" — Ted St. Catherine, "Demographic Reality in Saint Lucia" – Philippa Davis
(Jamaica Coalition for a Healthy Society), "'Two is better than too many' is leaving Jamaica with too few" – Anna Halpine, (Founder, World Youth Alliance) "Fertility Education and Medical Management" – Kim Olson, (Director, Journey to Freedom) "The Unexpected Pregnancy" – Susan Roylance (International Organization for the Family'), "Family Capital and the Sustainable Development Goals" – Rebekah Ali Gouveia (WCF Caribbean Coordinator), "Motherhood" – Rev. Philip Gumbs (Chairman, Caribbean Conference, Church of God), "The Role of Fathers in Family And Nation Building" –
Theresa Okafor," (WCF African Coordinator) "The African Experience" – Glen Stanton (Focus on the Family) "The Five Fatal Inconsistencies of Gender Theory"– Professor Brendan Bain "HIV/AIDS in the Caribbean"– Reverend Fr. Linus Clovis "The Church's Role in Addressing HIV/AIDS"– Reverend Scot Strim — and panels on "The
Caribbean Experience," "The Way Forward: A Frank Discussion Among the Clergy" and "The Way Forward: A Frank Discussion Among Youth."
The conference organizer is the Caribbean Centre for Family and Human Rights (CARIFAM), under the leadership of Sarah Flood-Beaubrun, a Member of Parliament and CARIFAM Founder, who was a speaker at the World Congress of Families Antigua Conference in June.  For more information contact: sarahfloodbeaubrun@carifam.org.
Sydney Gathering of 10,000+ Shows Strong Support for Marriage and the Natural Family
Australia is in the midst of a non-binding referendum by mail ballot to determine if voters want to change the nation's marriage laws to allow same-sex "marriage."  Voters have until November 7 to return their ballots.
The Coalition for Marriage reports that on October 9, more than 10,000 people attended a Family Festival at Fairfield Showground in Sydney, organized by the Eastern Churches of Australia. The gathering demonstrated the strong support for a 'no' vote among Australians Orthodox churches.
Besides food and entertainment, the gathering included addresses by the Hon. Michael Sukkar MP, Member for Deakin and Assistant Minister to the Treasurer, Sophie York, Coalition for Marriage spokeswoman, His Excellency Robert Rabbat, Melkite Bishop of Australia, Dr Pansy Lai from Australian Chinese for Families, and Susan Hourani from Radio 2Moro.
Dr Lai, who coordinated a petition of more than 17,000 Australian-Chinese parents
against Safe Schools in NSW, which was then followed by similar petitions from the Australian-Indian and Australian-Lebanese communities, addressed the crowd about the link between a change in the marriage law, the introduction of radical LGBTIQ sex and gender programs into the classrooms, and the removal of parental rights.
'We parents must have a say in what our kids get taught about life, relationships, sex and marriage. We parents are the ones who must speak up to protect our children because nobody is going to do it for us,' Dr Lai said.
MP Sukkar commented on the cultural importance of the link between mother and child. 'I've learned you don't come between a Lebanese mother and her kids," he said to tumultuous applause. Sukkar reminded the crowd that it was not only okay, but their duty, to say "no" to same-sex "marriage."
Coalition for Marriage spokeswoman Sophie York said the gathering "shows that there is still so much energy and so much resolve in the 'no' camp. The people I met today (at the festival) are committed to working tirelessly to ensure that as many 'no' votes as possible are posted over the coming weeks. "
Also present were Archbishops or Bishops of the Maronite, Coptic, Melkite, Syriac, Assyrian, Armenian, Antiochian and Chaldean Orthodox Churches in Australia, or their
representatives. Read more…
The Australian Christian Lobby, a World Congress of Families Partner, has been active in the campaign to save marriage in Australia. More information on ACL…
Alliance Defending Freedom Vision & Victory Banquet – Chicago, October 15th 
The Alliance Defending Freedom's Chicago Vision & Victory Banquet will take place on October 15, 6:00 pm, at The Loews O'Hare Hotel Ballroom, Rosemont, Illinois near the Chicago O'Hare Airport.
The banquet will be the first time ADF will have an opportunity to present its vision and the many victories to the broader Chicago Christian community. Almost 300 guests are pre-registered, representing mission organizations, Christian ministries, legal firms, and state family policy institutes.
Speakers will include Michael Farris, newly named president and CEO of ADF (there's a link to his biography below), and Kelvin Cochran (ADF client) former fire chief of the City of Atlanta, who lost his job when the mayor learned that he personally believes that marriage is between a man and a woman.
One focus of the evening will be the upcoming Supreme Court case (Masterpiece Cakeshop v. Colorado) which ADF will be arguing later this fall. Christian and secular observers of the court have said this may be the most important religious freedom case in a generation.
Registration is $50 per person.  For more information, contact Grady Hauseradf, Banquet Steering Committee Chairman, phone: 847.441.2955
Read more about Michael Farris.  Read more about Alliance Defending Freedom, a World Congress of Families Partner
Calendar of Upcoming Events
 —————————————————
Thank You To All of Our World Congress of Families Partners For Your Leadership and Support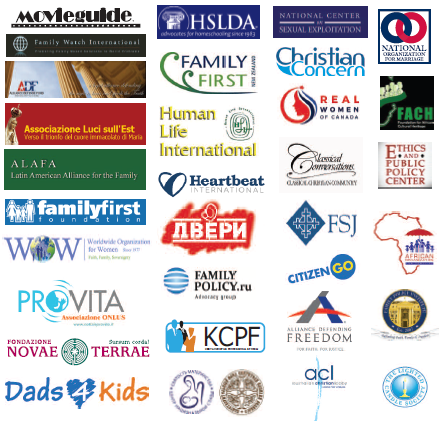 World Congress of Families Partners
African Organization For The Family (Kenya)
Angels of Charity and Music (Peru)
Alive to the World (United Kingdom)
Alliance Defending Freedom (USA)
Latin American Alliance for the Family  (Venezuela)
Associazione per La Difesa dei Valori Cristiani – Luci sull'Est  (Italy)
Black Conservative Summit (USA)
Christian Film and Television Commission
Christian Concern (United Kingdom)
Ethics and Public Policy Center (USA)
Sanctity of Motherhood Program (Russia)
Family Policy Institute (South Africa)
Foundation For African Cultural Heritage (Nigeria)
Freedom's Journal Institute for the Study of Faith and Public Policy (USA)
Georgian Demographic Society (Republic of Georgia)
Home School Legal Defense Association (USA)
Kenya Christian Professionals Forum
National Center on Sexual Exploitation (USA)
National Organization for Marriage
Novae Terrae Foundation (Italy)
Tradition, Family, and Property (USA)
Touchstone Magazine: A Journal of Mere Christianity