World Congress of Families Leadership Memo:  December 6, 2017
WCF St Lucia Caribbean Conference Promotes Natural Family and Equips Caribbean Leaders
WCF Malawi African Conference Unites East African Families and Empowers Leaders to Stand Up For the Natural Family Against Cultural Colonialism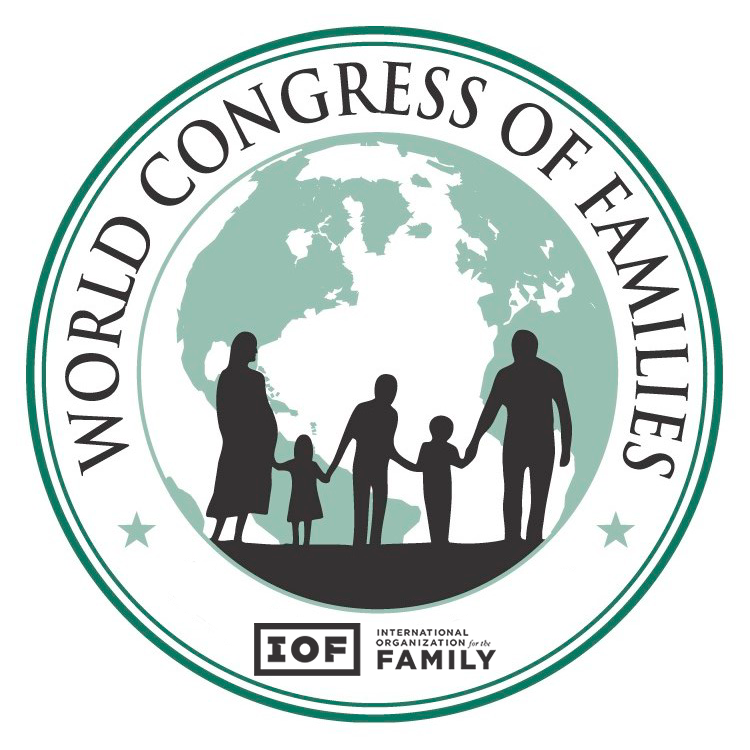 "For pro-family leaders…a project of the International Organization for Family, uniting and equipping leaders worldwide to promote the natural family."
WCF St Lucia Caribbean Conference Equips Leaders and Promotes Natural Family, Human Rights, and Human Dignity
The World Congress of Families Fifth Caribbean Regional Conference took place November 17-18 in Rodney Bay, St. Lucia.

More than 150 attended the opening ceremony, which included speeches by the Hon. Guy Joseph, Acting Prime Minister of St. Lucia, Lennard Montoute, Minister for Social Justice and Equity, and Fr. Linus Clovis (Chm. of the CARIFAM Board of Directors). St. Lucia's Governor General was also present.
The two-day conference ("The Family & Development: Strong Families and Prosperous Nations") was sponsored by the Caribbean Centre for Family and Human Rights (CARIFAM), founded by Sarah Flood-Beaubrun M.P. Besides St. Lucia, the conference included speakers from Barbados, Trinidad, Antiqua and Jamaica (among other Caribbean nations), the United States, Canada and Morocco (by an academic who represented the local consulate).

World Congress of Families was represented by Regional Conferences Coordinator Don Feder, Susan Roylance (speaking on her handbook: "Family Capital and the SDGs/The Family and Sustainable Development Goals"), Rebekah Ali-Gouveia (WCF Caribbean Coordinator), and Theresa Okafor (WCF African Coordinator).
Topics included marriage, motherhood, fatherhood, Comprehensive Sexuality Education, Caribbean Demographics, "Fertility Education and Medical Management," "The African Experience," "The Church's Role in Addressing HIV/AIDs," and "The Unexpected Pregnancy."
The afternoon of the second day was devoted to panels of youth, clergy and representatives of other Caribbean nations. Entertainment was provided by The Royal St. Lucia Police Band and a Christian rapper.
Besides Sarah and her team, special thanks go to Rebekah Ali-Gouveia. This is the fifth Caribbean conference with which she's been involved (two in Trinidad and one each in Barbados and Antigua). Rebekah will be visiting Guyana in early February to begin planning a fall 2018 conference for Guyana/Suriname.
After the success of the conference and because of her strong stand for the natural family, Sarah Flood-Beaubrun, St Lucia Foreign Minister and the local organizer of the Conference came under spurious criticism from the local media and liberal activists in St. Lucia.  Please read her excellent response to the false allegations and attacks against her and the World Congress of Families, published in the St. Lucia Times, "No Apologies for Promoting Strong Families."
WCF Malawi African Conference Unites African Families and Empowers East African Leaders to Stand Up For The Natural Family and Human Rights In Opposition to Cultural Colonialism
The Third World Congress of Families African Regional Conference in the past two years took place at the Sunbird Capital Hotel in the Malawian capital of Lilongwe, a week after the St. Lucia Conference.
The Conference opened with a press conference that generated considerable media coverage focused on pressure being mounted by western countries to use financial aid as a means of forcing countries like Malawi to abandon traditional family values.
Brian Brown, president of both WCF and its parent organization, the International Organization for the Family, decried the attempts of the Obama administration to use foreign aid to push abortion and same-sex 'marriage' on African countries. He urged Malawi to resist any ongoing attempts and remain true to the Universal Declaration of Human Rights which provides that the natural family is entitled to protection by the state.

The conference keynote address was delivered by Archbishop Thomas Luke Msusa (Chairman of the Episcopal Conference of Malawi). Brian Brown, welcomed delegates.
Among the other prominent speakers were Rev. Dr. Zacc Kawalala (Chairman of the Ethics, Peace and Justice Commission of the Evangelical Association of Malawi), Dr. Theresa Okafor of Nigeria (WCF African Coordinator), Sharon Slater (President of Family Watch International, a WCF Partner) and Don Feder (WCF Coalitions Director and Coordinator of Regional Conferences).


The conference was organized by Ann Kioko of Kenya (founder of the African Organization for Families), Moira Chimombo (SAFE Africa), Dr. Okafor and Pastor Zacc, all of whom did a consummate job of coordinating the event.
There were sessions on such timely topics as, "The Sexual Revolution," "Comprehensive Sexuality Education," "The Impact of Pornography," "The Role of Parents in Education," "Homosexuality and Family Life," "The Truth About Maternal Health,"  "The African Family and Cultural Colonialism," abortion, contraception and sexually transmitted diseases, "Constitutional Law on Life and Family," "Religious Freedom" and "Human Rights: Including the Rights of Children." Among the other prominent local speakers were Dr. Beatrice Mwagomba (with the Malawian Ministry of Public Health from 2012 to 2017) and Dr. Garton Kamchedzera, Dean of Law at the University of Malawi.
The conference also included reports from Ghana, Kenya, Swaziland, Tanzania and Uganda.
The conference closed with a banquet for members of the Malawian Parliament, hosted by Family Watch International. It also included a private meeting with Dr. Saulos Chilima (Vice President of the Republic of Malawi) and a dinner for Malawian bishops.  Theresa Okafor and the Kenyan Christian Professionals Forum are planning another WCF African Regional Conference ("Seizing the Future: Protecting the Family") in Nairobi, Kenya, May 15, to be followed by a WCF Ugandan regional conference to be organized by the Uganda Christian University.
Future World Congress of Families Regional Conferences
World Congress of Families Regional Conferences are also being planned or discussed in 2018 for Guyana/Suriname, Lisbon and Porto (Portugal), Belgrade, Uganda, and Ufa, Russia.
Expect further details in the weeks ahead. In the meantime, our grateful thanks to all of the organizers, speakers, attendees and others who made St. Lucia and Malawi so successful.
Calendar of Upcoming Events
January 1, 2018 — Celebrate "The Year of Families" Budapest, Hungary,  Read more…
 January 19, 2018 – National March for Life,  Washington, DC, USA,  More information…
February 2, 2018 — Movieguide's Annual Faith & Values Awards Gala & Report to the Entertainment Industry.  Read more…
Feburary 16-17 – International Pro-Life Festival, Verona, Italy.  Contact Toni Brandi at ProVita for more information…       
May 11-12, 2018 — WCF Family Forum, Lisbon, Portugal, and VIP Visit to Fatima and Porto, Contact Larry Jacobs for more information…
May 15, 2018 – Seizing the Future, Protecting the Family, WCF Regional Conference in Nairobi, Kenya, co-sponsored by Kenyan Christian Professionals Forum and Foundation for African Cultural Heritage, Contact for more information…
May 15-19, 2018 — Global Home Education Conference, Moscow and St. Petersburg, Russia, More information…
June 23, 2018 Saturday – 11:00 AM, March for Marriage 2018, Washington, DC, sponsored by National Organization for Marriage (WCF Partner), Freedom's Journal Institute (WCF Partner) and IOF.  Visit www.marriagemarch.org to register and sign up.
World Congress of Families XII and XIII  – To Be Selected, Send Proposals and Hosting Bids to ljacobs@profam.org.
—————————————————
Thank You To All of Our World Congress of Families Partners For Your Leadership and Support
African Organization For The Family (Kenya)
Angels of Charity and Music (Peru)
Alive to the World (United Kingdom)
Alliance Defending Freedom (USA)
Latin American Alliance for the Family  (Venezuela)
Associazione per La Difesa dei Valori Cristiani – Luci sull'Est  (Italy)
Black Conservative Summit (USA)
Christian Film and Television Commission
Christian Concern (United Kingdom)
Ethics and Public Policy Center (USA)
Sanctity of Motherhood Program (Russia)
Family Policy Institute (South Africa)
Foundation For African Cultural Heritage (Nigeria)
Freedom's Journal Institute for the Study of Faith and Public Policy (USA)
Georgian Demographic Society (Republic of Georgia)
Home School Legal Defense Association (USA)
Kenya Christian Professionals Forum
National Center on Sexual Exploitation (USA)
National Organization for Marriage
Novae Terrae Foundation (Italy)
Tradition, Family, and Property (USA)
Touchstone Magazine: A Journal of Mere Christianity
Worldwide Organization For Women (USA)
—————————————————
Want future updates? Subscribe Now.
International Organization for the Family
934 North Main Street
Rockford, Illinois 61103phone: 815-964-5819email: info@profam.org

Uniting and equipping leaders
worldwide to promote the natural family!

profam.org

The International Organization for the Family (IOF) unites and equips leaders worldwide to promote the natural family. IOF depends on voluntary contributions from individuals, businesses and organizations to support its work. IOF receives no government funding of any kind.

World Congress of Families is a project of IOF (formerly The Howard Center for Family, Religion & Society) that mobilizes the international pro-family movement through an global network of pro-family organizations, scholars, leaders and inter-faith people of goodwill from more than 80 countries that seek to protect and promote the natural family as the fundamental and only sustainable social unit and the 'seedbed' of civil society in agreement with the UN Universal Declaration of Human Rights,1948.